Dragon*Con 2000
Jason Carter at Dragon*Con 2000
Once you subtract out the kidding around and evasive answers, Jason Carter never seems to say very much at conventions. But he is a lot of fun!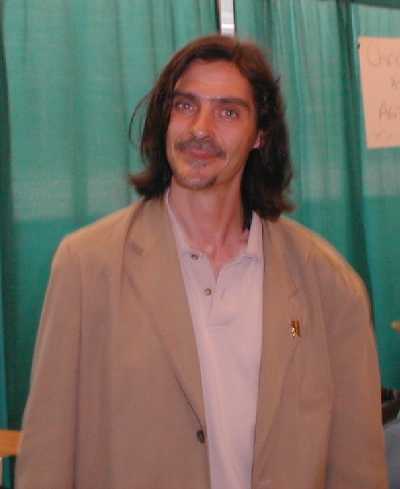 Jason Carter at Dragon*Con 2000.
Jason says he is a fan of great acting and great storytelling. He is a particularly large fan of Peter O'Toole. His favorite Shakespeare play is Macbeth.
Rochelle Helba with Jason Carter.
Jason is a little miffed that his character died, and even more upset that he died a virgin. Jason would like to see Marcus get defrosted. "And he's hot! He's hot. He skips straight out, gets himself some furniture, gets himself some new clothes... gets laid."
Next Page: Tracy Scoggins