Dragon*Con 1999 Report
First Published: 07/06/99
Dragon*Con was held on 1 - 4 July 1999 in Atlanta, Georgia. Several Babylon 5 cast members attended along with author Peter David. Some of the more interesting tidbits of news are presented here.
Peter David and a Del Rey representative had some news about the forthcoming Babylon 5 novels. Final Reckoning: The Fate of Bester, the third book of the Psi Corps trilogy will be out in October 1999. Peter David's first novel in the Centauri trilogy, Legions of Fire: The Long Night of Centauri Prime, will be out in December 1999. The other two books should follow at four-month intervals. Peter David also said he was very pleased that the Crusade episode "Ruling From the Tomb" is 99% his script.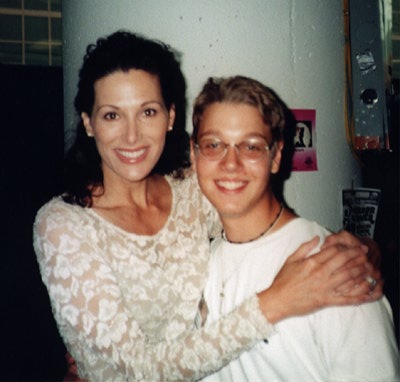 Julie Caitlin Brown
Of the Babylon 5 guests, Julie Caitlin Brown was the friendliest and most outgoing. When I experienced some time-consuming camera problems while taking a picture of her with my son, Nicholas, she said, "Oh, well. I guess we'll just have to keep hugging a while longer." She revealed to Mira Furlan and Claudia Christian that she had auditioned for both of their roles before being cast as Na'Toth. She also related that when she decided to leave the show Joe Straczynski told her his plans for the second season: G'Kar would become a renegade and Na'Toth would become the Narn ambassador.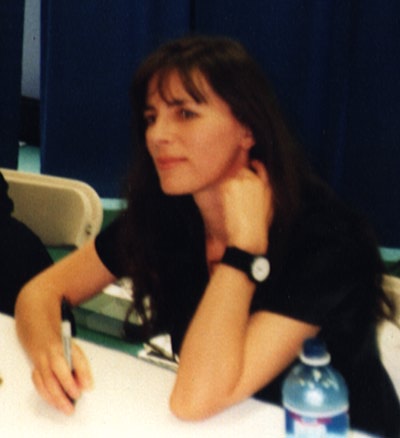 Mira Furlan
Mira Furlan's major project this year has been her new baby. It's convenient that the episode "Soul Mates" never came up when Mira Furlan and Peter David were both on the same panel. Mira complained that the lines about cramps were very degrading to Delenn. Peter said he thought Mira and Claudia loved the lines he wrote for them in that episode.
Next Page: More Photos and News